Sunday Morning Kidz Church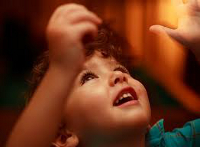 Children (ages 2 through 5th grade)
It's important to us that our kids develop a strong foundation for life; that's why our Kids Church is so much more than childcare. Our kids are — learning about, growing in, experiencing God — through Grace, Worship, Family and His Church.
Here is what your child will experience in Kidz Church
Worship through song
Creative Lessons
Importance of Missions
Crafts and activities
Snack time
Here is what we do to ensure your child is safe
Adhere to our Wellness policy
Screen our volunteers
Train our volunteers
Here is what we ask of you
We believe that you, as the parent of your child, have the God given responsibility to be the primary spiritual leader in your child's life. We hold this belief in high regard and structure our Kids Church to assist you with this responsibility. Using the materials we provide your child, we ask that you continue their lessons throughout the week, expanding on their knowledge of God as He leads you.